Cleo

Inspired by a need to design something different! The pattern is bordered by swags and creates a lovely model to aspire to. The purse size is larger than most, measuring 5"wide at the top to10" wide at the bottom and 7" long. Its size makes it one of the more useful evening bags.

Materials required:
1 pair size 0000 knitting needles
6 hanks size 11 seed beads
2 balls size #8 perle cotton
3.5" to 5" frame at hinge (BL954) and 12" chain

Finished size 5" - 10" wide x 7" long
Order this Pattern.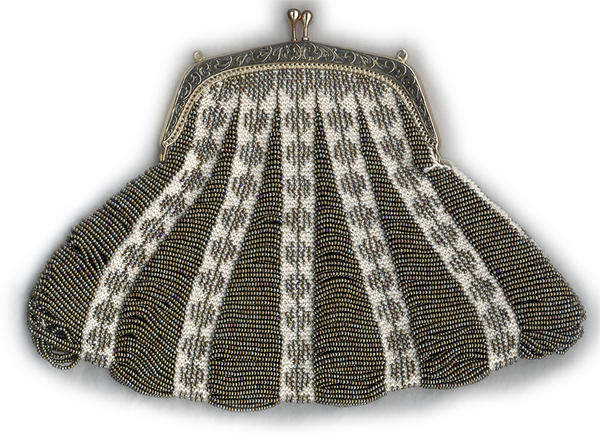 Back to Gallery Page
Copyright &copy Bead Lady Designs