Drop Dead Red

Brilliant red beads made even more dramatic when used with black cotton inspired this purse. The combination is decadent!! The purse design is a classic pouch style embellished with crystal drop beads around the mantle and drop beads again at the bottom making a tassel effect. I have also had the privilege to see this pattern made with white iridescent beads trimmed with pearls - a bride's dream!

Materials required:
1 pair size 0000 knitting needles
4 hanks size 11 seed beads
2 balls size #8 perle cotton
3.5" gate top frame and 12" chain

Finished size 3.5" wide x 8" long (plus tassel)
Two Photos Below, Purse & Open Gate Top Frame

Order this Pattern.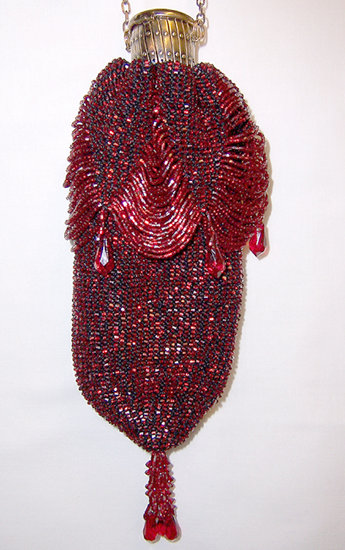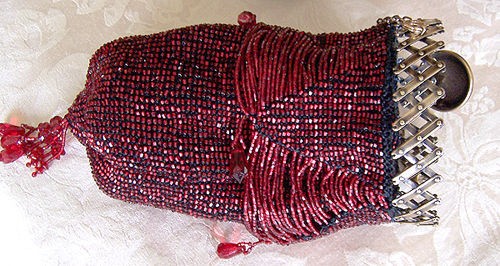 Back to Gallery Page
Copyright &copy Bead Lady Designs